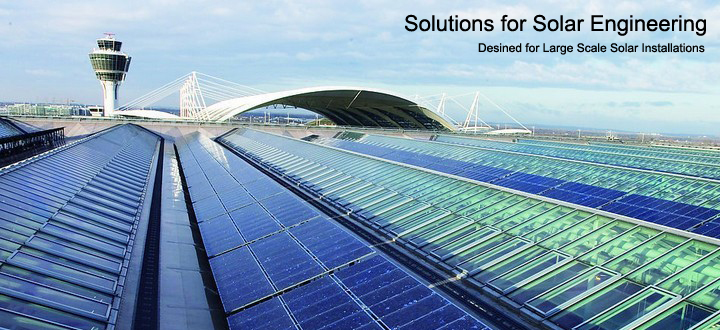 Power levere troch de sinne. Optreden fersoarge troch Cooper B-Line.

Besca designs en manufactures yndustry-foaroansteande solar racking en mounting oplossings foar Kommersjele en Utility Skaalfergrutting sinnetermyske krêftsintrales projekten.? Installateurs en projekt eigners hawwe komme in berop dwaan op ús sinne-racking oplossings te helpen:

Ferbetterje ynstallaasje tiid
Increase systeem prestaasje
fergrutsje duurzaamheid

Unübertreffliche Manufacturing Kapasiteit

Mei mear as ien miljoen fjouwerkante foet fan in globale manufacturing foetôfdruk, Besca konsekwint jout kwaliteit produkten foar benei gjin sinne projekt grutte of lokaasje.
Snelheid fan Ynstallaasje

Us kultuer fan ynnovaasje rydt ús engineers en meiwurkers te ûntwerpen unike labor- en tiid-saving racking en mounting systemen dy't soargje totaal leechste kosten fan ynstallaasje.
Complete Balance of System

Besca wurdt in hiel bysûndere wize gepositioneerd te bieden in folsleine line fan complimentary komponinten om yn elkoar kombinearje paniel mounting, kabel of draad behear, ferbliuwplakken, Fasteners en mear te helpen maksimalisearje effisjinsje en technologyen binnen jo sinne projekt.